See, Hear, Act: Children & Domestic Violence Conference 2018
Children are often the silent, forgotten victims of domestic violence. We want to change that.
That's why we're hosting Ireland's first ever Children and Domestic Violence Conference on 7th-8th February 2018 in Belfast.
The conference will provide practical support tools and strategies for those working with children and young people affected by domestic violence.
Participants will hear from experts in the fields of child trauma and adverse childhood experiences, and practitioners working with children and young people affected by domestic violence. Throughout the two days conference-goers will also get to enjoy performances from children and young people, including a choir, a drama group and a debate team. Check out the full two-day conference programme
Who is the conference for?
Anyone working directly or indirectly with children and young people in the UK, Ireland or further afield, including teachers, social workers, medical and dental practitioners, police and justice agencies, youth workers, legal professionals, representatives from government departments, academics, and anyone else working with children and young people in the community, voluntary or statutory sectors.
Giving children & young people a voice
This conference will see the launch of our book of children's art. Children and young people in Women's Aid services have told us, through the media of art, craft and poetry, about their experiences and how they think children can be better supported. We invite you to engage with this artwork and learn from the true experts – children and young people themselves.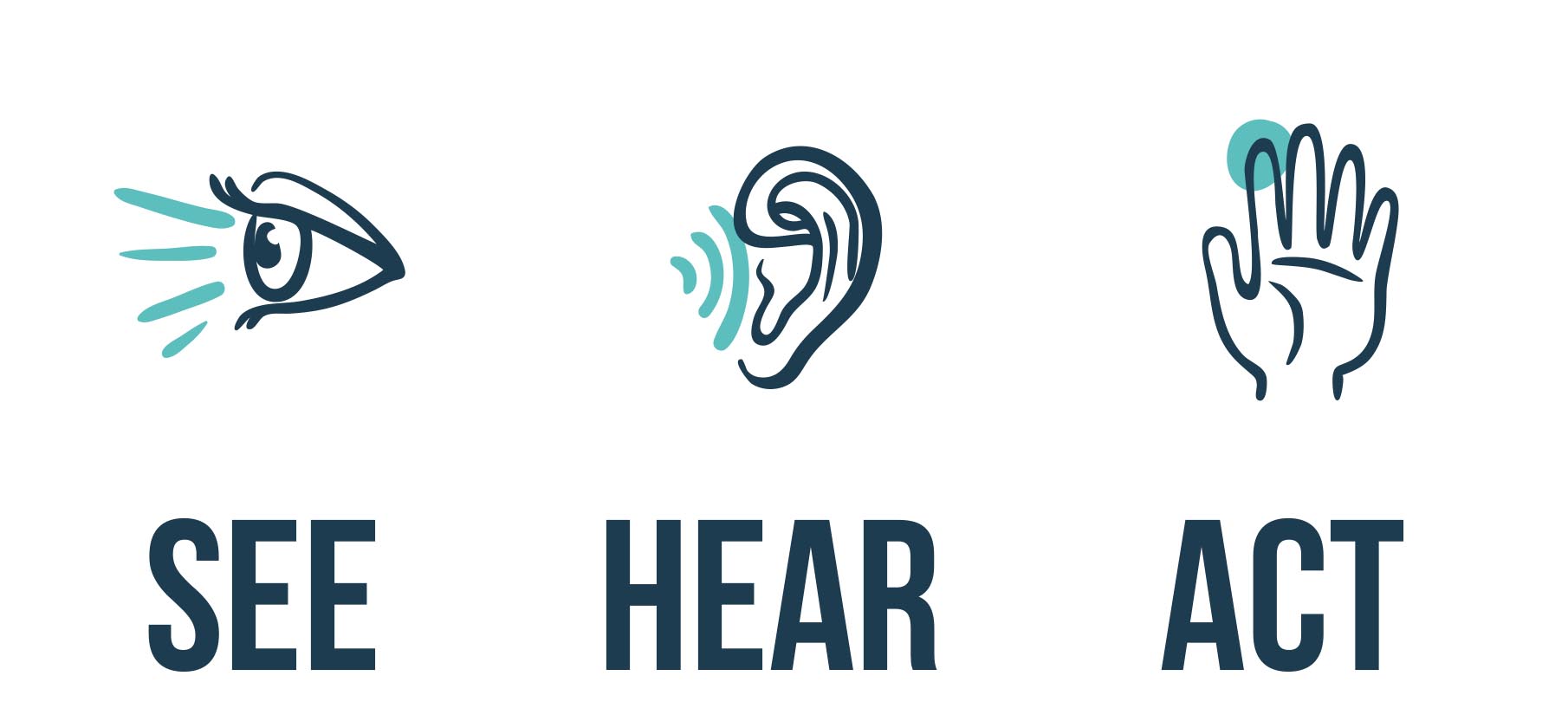 Speakers include:
Davina James-Hanman, former Specialist Adviser to the Home Affairs Select Committee inquiry into domestic violence
Stephanie Holt, Associate Professor of Social Studies at Trinity College Dublin, former social worker & child welfare expert
Professor Jane Callaghan, Director of the Centre for Child Wellbeing and Protection, University of Stirling
Dr Claire Houghton, Expert Advisor in Children's Rights and Gender-based Violence at the University of Edinburgh
Koulla Yiasouma, NI Commissioner for Children and Young People, will also be speaking about domestic violence as a children's rights issue
Rt Hon Sir John Gillen, Head of the Review of Civil and Family Justice in Northern Ireland
Claire Sugden MLA
Michelle O'Neill MLA
Bernie McNally, Chair of Safeguarding Board NI
Nicky Stanley, Professor of Social Work, University of Central Lancashire
Paddy Sloan, BBC Children in Need
Dr John Devaney, Senior Lecturer, Family Policy and Child Welfare, Queen's University Belfast.
Performance by Drama students at Stranmillis – with an introduction from Dr Bronagh McKee
Interactive workshops include:
Playing Out Trauma: the importance of play and how we can use it to benefit children and young people experiencing trauma. Facilitated by Sile O'Loughlin, Play Therapy NI.
Adverse Childhood Experiences (ACES): What are ACES and how do they relate to policy and practice? Facilitated by Deirdre McLaughlin, Connected for Life.
Police Responses to children affected by domestic violence. Facilitated by Annemarie Millar, PhD Candidate, QUB
Power Up Power Down: How can we include children and young people in all levels of our work? Facilitated by Scottish Women's Aid.
Helping Hands in Practice: an opportunity to take part in our Women's Aid's Helping Hands programme for primary school children. Facilitated by Loughview Integrated Primary School and Women's Aid.
Young People Speak Out: an interactive workshop with the TeenLink Project. Facilitated by Foyle Women's Aid.
You and Me, Mum: an opportunity to take part in Women's Aid's innovative programme for mothers experiencing domestic violence. Facilitated by Debbie Mehaffey, author of the You and Me, Mum programme.
Children and Young People Speak Out: an interactive workshop with ABCLN Women's Aid's Young Voices group. Facilitated by ABCLN Women's Aid.
This event is proudly supported by Bank of Ireland UK in partnership with Allstate.
All queries and requests for further information can be directed to Women's Aid Federation NI by email: seehearact@womensaidni.org or by phone: 02890 249 041.
Get in touch with us about group bookings, alternative payment methods and any specific arrangements you might need. Bursaries are available for students. A hot lunch is provided on both days.